HIGH QUALITY ENGINEERED SOLUTIONS
Providing innovative special purpose built, automated equipment that allows you to bring your new product to market, we help you achieve competitive advantage in your marketplace, diversify and grow your business, and gain efficiencies in all areas of production.
We understand that our clients have unique operations that require bespoke automation.
Automation that goes beyond what is currently available.
That's why we work together collaboratively to achieve effective and reliable solutions that work—taking a defined and robust risk-based approach to designing and manufacturing bespoke special-purpose equipment.
For an automation partner, you can trust…
…innovative, effective, and reliable solutions start here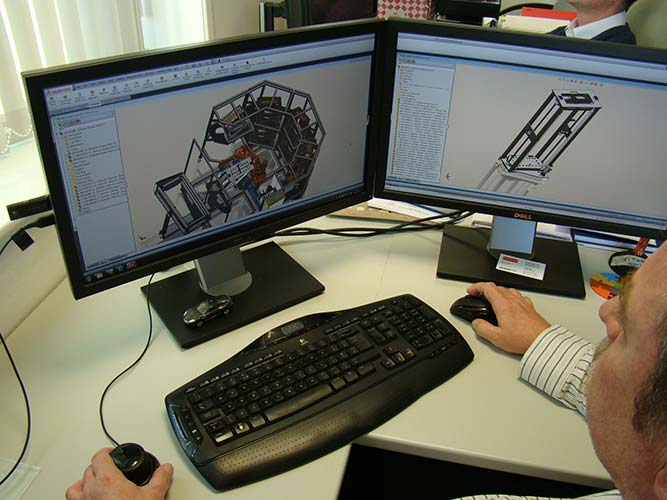 NOT JUST DESIGNED BUT CONSIDERED
You know your requirements. You know what you need to achieve, and you know you have to work with the right automation partner to meet these requirements and more.
This is where Innomech comes in…
We work closely with you to convert your requirements into a robust conceptual design package ready for machine assembly.
Starting with a User Requirement Specification (URS), we work with you to outline business objectives and what you require from the new system. Identifying process understanding, validity of requirements, and targeting these individually to avoid ambiguity.
Through this process, we will also identify process risks and the mitigations required to reduce these throughout the process.
Your user specification will identify what function the system is to perform, outlining what the machine must and must not do to achieve your requirements.
We will then begin drafting a Functional Design Specification (FDS) from your URS, providing you with the technical details describing how the process and machinery will operate.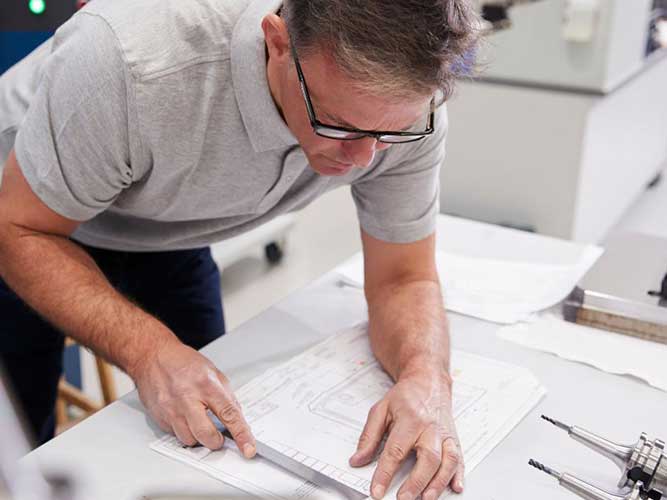 USER REQUIREMENT SPECIFICATION
Using our years of experience in manufacturing and purpose-built machinery, we define the system control specifications required considering all engineered components.
Providing you with detailed:
SOFTWARE SPECIFICATIONS
Outlining how the machine will respond to electrical inputs and outputs, safety controls, and user interactions.
HARDWARE SPECIFICATIONS
This focuses on the mechanical parts operating and moving the system: identifying forces, pressures, and material compatibility.
ELECTRICAL SCHEMATICS
Connecting devices, integrating safety circuits, and cable routing, where required.
3D CAD MODELS
we provide you with a visual interpretation of the machine's appearance and function with specialist simulation software to create prototypes to allow you to review and modify according to your design specifications.
The user and functional design specification stages ensure that machinery meets the outlined requirements, minimises risk, and reduces costs and lead times. Helping to highlight potential risks early on in the process, reducing costly alterations later.
For those who require support creating a User Specification to define project specifications and objectives, our multi-disciplinary team can help.
Develop new products faster, compliantly, and profitably with bespoke automated equipment designed and built by the experts at Innomech.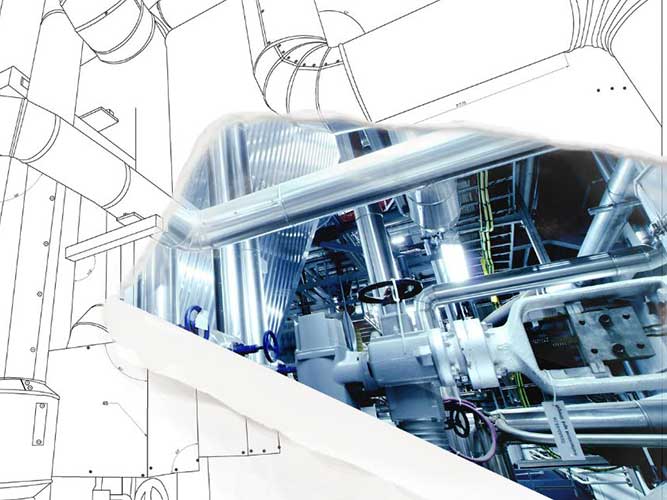 DESIGN SPECIFICATION STAGES
Experts in our field we carry out:
Machine Design
Working from the user specification we create and document the functional requirements for the machine. The next steps is design – generating ideas and concepts, trialling and proofing solutions to create an initial high level 3d model of the system along with the all-important human Interface. Reviewing the model and control system with you to ensure the design meets the specified requirements and preferences, right down to the size of the buttons on the screen.
Machine Assembly
Our team of experts are on hand to make the digital model come alive. Leveraging our diverse and long-standing range of suppliers means we can always access reliable parts at the best prices and delivery times. This is often the longest step in the process as our purpose-built machines are machines and processes that are unique to you.
Commissioning
we review and ensure point-to-point checks are carried out to test the functionality of the machinery, with any further changes and amends made at this stage. Identifying quality of installation and ensuring correct functionality (the software works as intended) is our top priority.
Acceptance Testing (FAT and SAT)
We conduct a series of tests to ensure that the requirements outlined in the specifications are fully met. Carrying out factory acceptance testing (FAT) by our in-house engineers and site acceptance testing (SAT), on your site on machine delivery.
Quality
All our systems come with a Warranty guarantee and full UKCA marking, along with operation, service, and maintenance manuals. In addition, we can offer validation and verification, which can be critical components for machine delivery. We are also ISO 9001 accredited due to our robust and stringent quality management systems, as we continue to consistently provide products and services that not only meet regulatory requirements but that wholly meet our customer needs. Through effective application, we enhance customer satisfaction while providing you with peace of mind that all products conform to exceptionally high standards.
Training and Support
We are here to support you now and in the future. Our team provides ongoing remote and onsite service support and training. In addition, we offer service if the machine requires updating or alterations.
LET US SUPPORT YOUR DESIGN AND BUILD TODAY

Benefits of bespoke automation design and build.

Can meet extremely specific needs
Increase productivity
Improve product quality
Waste reduction
Achieve competitive advantage
Optimise production line layouts
All our machines come UKCA marked
From prototyping and innovation – bespoke design and simulation – procurement and build – integration and test analysis – validation – and onsite support – our bespoke automation specialists are with you at every step.
Gain competitive advantage and improve operational efficiency
We understand that finding the right automated solution for a new product concept is not always possible.
That's why our expert team of engineers work with you to identify special-purpose machinery required to manufacture your innovative product and bring this product to market efficiently and in the most cost-effective way.
From manufacturing medical devices, green technology, lab automation, and automation technology, we work across various sectors, offering a turnkey service from design concept to project completion, putting our skills in production automation, mechatronics, and control systems engineering to the test.
Delivering automation projects on time and within budget, call +44 1353 667394 or email your requirements to info@innomechgroup.co.uk